I finally earned enough money to go out and get a new computer for myself and i have to say that I outdid myself on this one. It was a difficult decision but after a long debate with myself at mcdonalds, I finally got it.
By got it I mean that I fetched it from the basement.
Here's a pic LOL
Full size
http://i38.servimg.com/u/f38/13/98/37/39/dscf0811.jpg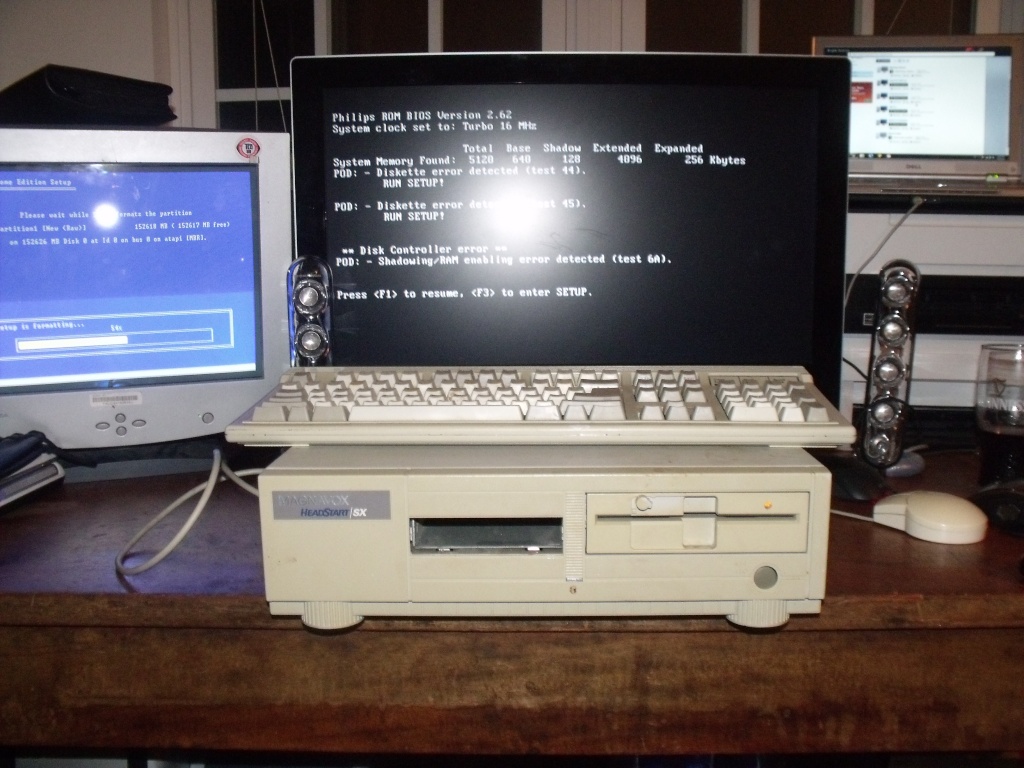 Also, while I'm talkin bout computers here, can someone help me shop for a tv tunner card? I'd like to pretty much have my own dvr and also be able to upgrade some of those old vhs tapes to dvds. I could also use a good place to buy lightscribe dvds/cds too XD
+1 lol at your new computer. Magnavox is*cough*was*cough* a very respected brand.

Also, just use ted + Boxxy instead. But, if you really want to, try one from pinnacle. I got my pinnacle tv tuner card from costco, don`t use it but i`d say give it a try. If you can`t find one from a shop/costco, you should know what to do to find one.

---
Permissions in this forum:
You
cannot
reply to topics in this forum